MISCELLANEOUS MOVIE LOCATIONS
See an INDEX for this series of blog posts.
In this part: The Firestone from Lost Highway / Echo Lake Park / Chili John's / Handy Market / Point Dume / Lankershim Arts Center / Burbank Water and Power / The Music Box Steps / Venice Beach and Santa Monica / The Dude's apartment
FINALLY, here are few more of the places I saw around Los Angeles during my visit in September 2019…
THE FIRESTONE FROM LOST HIGHWAY
In David Lynch's 1997 film Lost Highway, Pete Dayton (Balthazar Getty) works at an auto repair shop called Arnie's, whose owner is played by Richard Pryor. These scenes were in the Firestone Tire Building at 800 South La Brea Avenue, in in central L.A.'s Mid-Wilshire neighborhood.
"I want you to take a ride with me. I don't like the sound of something."
Built in 1938 with an art deco "Streamline Moderne" design, the building was designated in 2012 by city officials as a historic-cultural monument. Unfortunately, I didn't get a chance to see much of the building when I visited, because it was covered up with boards.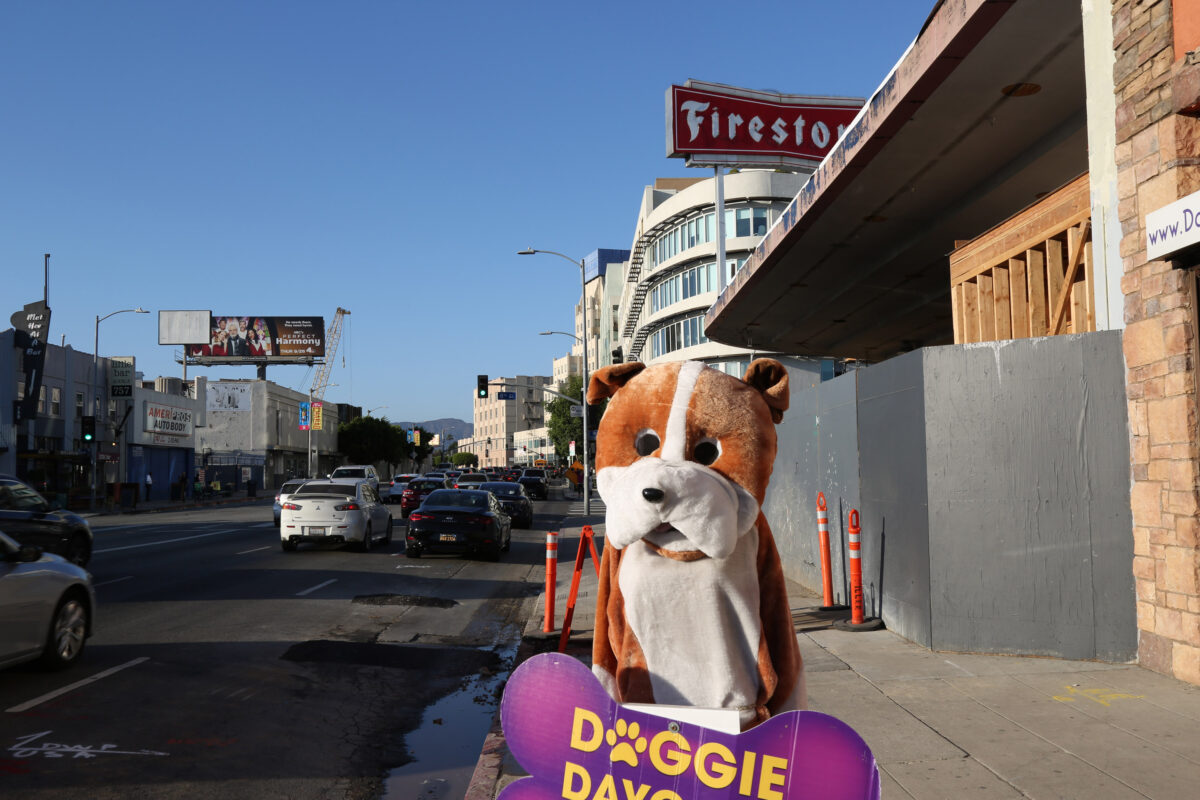 As it turns out, the Firestone building is being converted into a "Market Hall"-style microbrewery and three restaurants, scheduled to open in 2020, the Larchmont Chronicle reported.
ECHO PARK LAKE
As seen in Chinatown (minus the swan boats) … and Under the Silver Lake (swan boats included).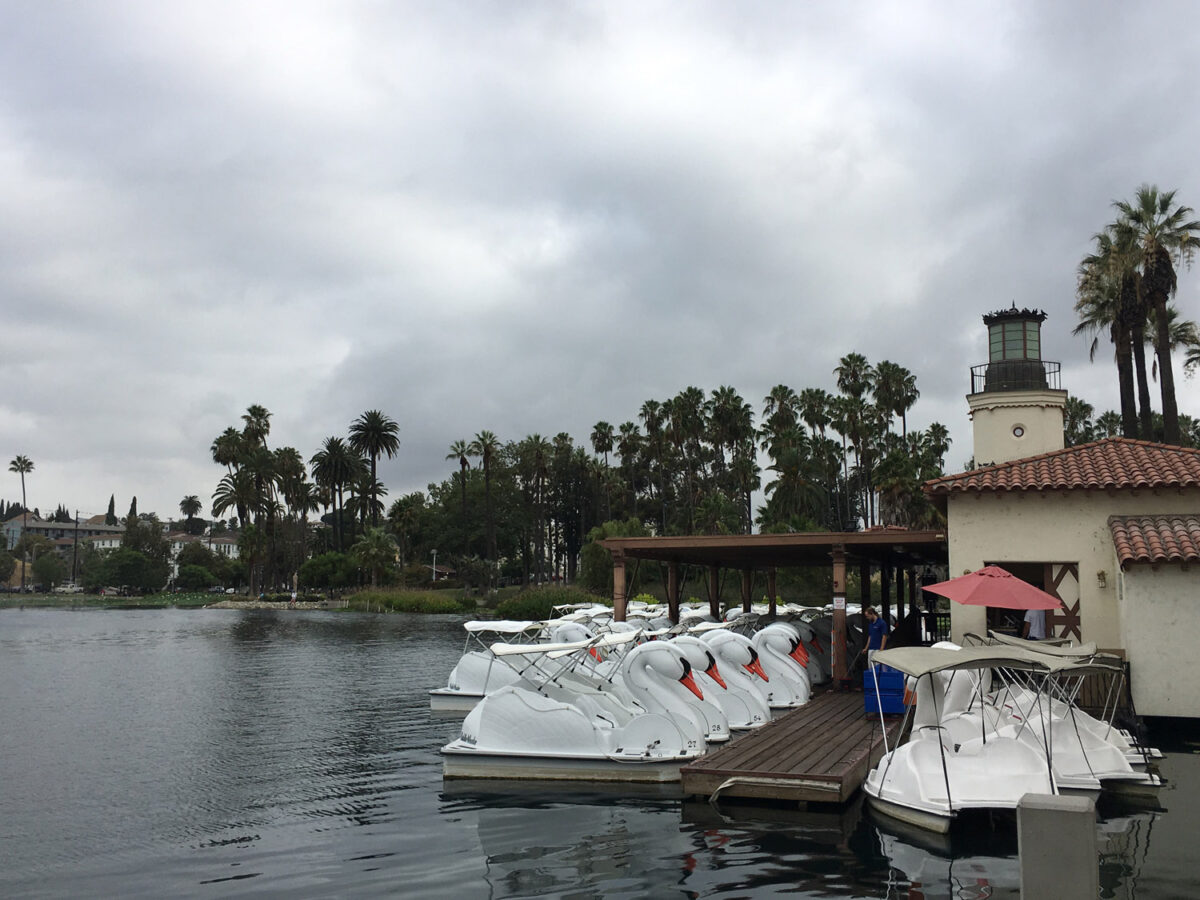 CHILI JOHN'S
This restaurant at 2018 West Burbank Boulevard in Burbank has been open since 1946. It makes an appearance in Part 8 of Twin Peaks' third season, masquerading as Pop's Diner in Los Alamos, New Mexico, in 1956.
This is where we see a waitress cleaning up the counter while listening to "My Prayer" on KPJK radio, when a voice interrupts the broadcast, repeating over and over:
"This is the water and this is the well. Drink full and descend. The horse is the white of the eye and dark within."
The waitress collapses, falling to the floor.
Chili John's also can be seen in Quentin Tarantino's Once Upon a Time… in Hollywood. "In a seamless conflation of film location editing, Brad Pitt encounters a hitchhiking Manson girl, Pussycat (Margaret Qualley), in front of Chili John's and Jackalope Pottery (10726 Burbank Boulevard in North Hollywood) in the same scene, even though the two locations are two miles apart from each other," location manager Rick Schuler said.
As I was sitting at the U-shaped counter eating a bowl of delicious chili, a man walked into the restaurant and asked to see the owner. "I'm a location scout," I overheard him saying, as he started trying to work out a deal to film scenes inside this retro diner.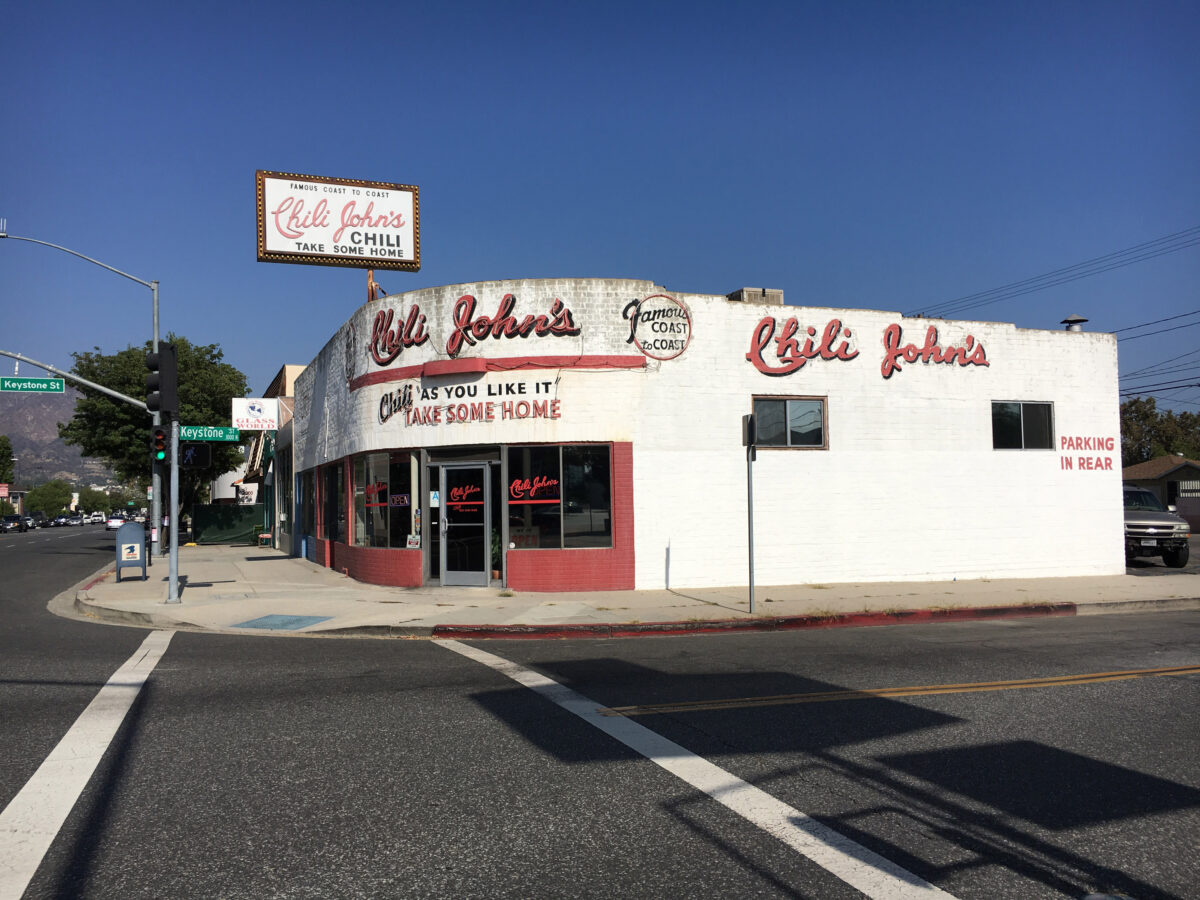 John Isaac opened the first Chili John's restaurant in 1911 in Green Bay, Wisconsin. His son, Ernie, opened the Burbank one and painted a mural that's still on the wall today.
HANDY MARKET
Not far away from Chili John's, there's a grocery store that appeared in the third season of Twin Peaks. In the show, it's supposed to be in Twin Peaks, Washington. This is where Sarah Palmer (Grace Zabriskie) goes shopping for liquor—and freaks out when she notices a a display of turkey jerky behind the register.
"I don't remember seeing those beef jerky there before."
These scenes were filmed at Handy Market at 2514 Magnolia Boulevard in Burbank, which seemed like a perfectly nice little grocery during my visit. There was no display of jerky by the checkout lines.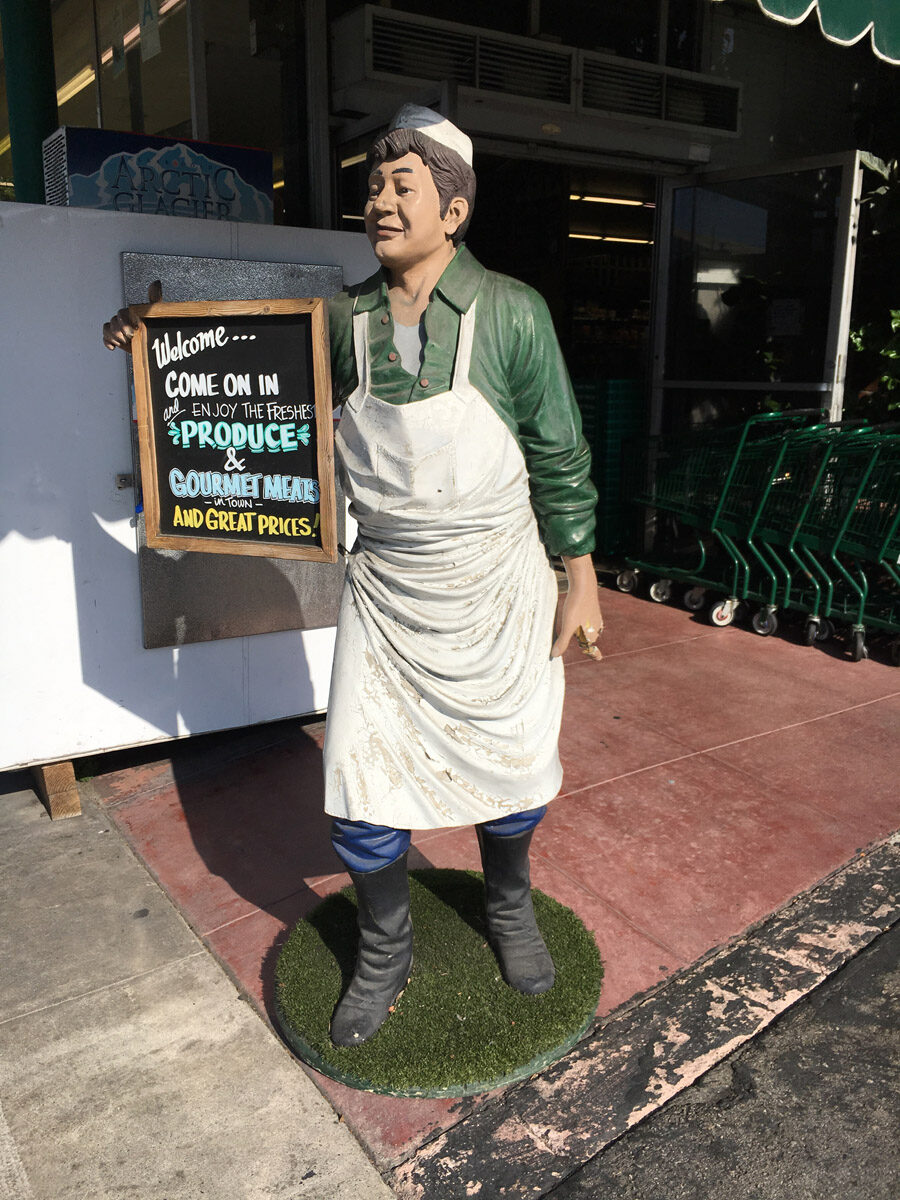 POINT DUME
The scenery is stunning at Point Dume Nature Preserve and State Beach in Malibu, where a promontory juts out into the Pacific Ocean.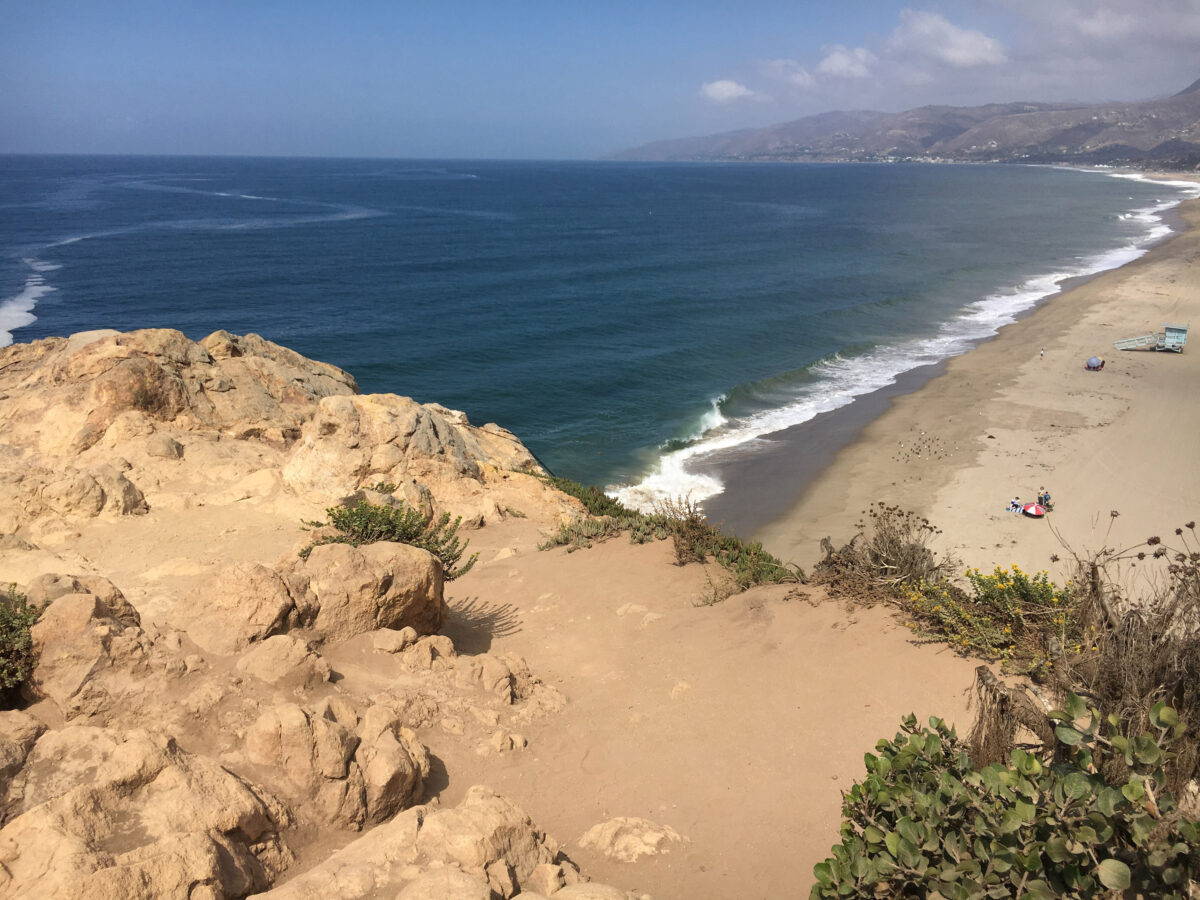 Sitting on the promontory, I saw and heard dolphins in the water below me:
This area of Point Dume State Beach may look familiar from a couple of old movies…
This shore is seen in the climatic scene of director Robert Aldrich's 1955 film-noir Kiss Me Deadly, in which — SPOILER ALERT — a nuclear fire erupts in a beach house.
A decade later, the same place became the setting for a famous post-apocalyptic image in Franklin J. Schaffner's 1968 movie Planet of the Apes. (If you've somehow missed seeing it, here's another spoiler alert.) This is where Charlton Heston's character sees the wreckage of the Statue of Liberty in the movie's final shot, realizing that he's on Earth, not some other planet. The geography of this image seems highly unlikely. Apparently, this rocky landscape was supposedly created in New York Harbor by a nuclear explosion?
"Oh, my God! I'm back! I'm home. All the time, it was— We finally really did it. You maniacs! You blew it up! God damn you! God damn you all to hell!"
LANKERSHIM ARTS CENTER
This arts center at 5108 Lankershim Boulevard in North Hollywood appears in Lost Highway as Luna Lounge.
BURBANK WATER AND POWER
This complex at 164 West Magnolia Boulevard in Burbank appeared in the last episode Twin Peaks' first season as the water processing plant on Black Lake. But as I discovered when I visited, the areas where that filming took place can't really be seen from the roadway. Nevertheless, it's a pretty nice building.
THE MUSIC BOX STEPS
In their Oscar-winning 1932 short film The Music Box, Laurel and Hardy struggle to move a piano up a long outdoor flight of stairs. Those steps—now known as the Music Box Stairs—are a tourist attraction in the midst of a hilly residential area in the Silver Lake neighborhood of Central L.A. I walked up the steps, which connect Vendome Street at the base of the hill with Descanso Drive at the top, then came back down.
Just as I arrived at the bottom, the woman who lives next to the steps was pulling up in her car and getting ready to park in her garage. I expected her to be tired of all the tourists visiting the spot next to her home, but it was quite the opposite. She was eager to show me a miniature piano left behind by some previous visitors.
VENICE BEACH AND SANTA MONICA
Here's one movie location I wanted in L.A.'s Venice Beach neighborhood: Samesun Venice Beach, where Orson Welles filmed scenes for 1958's Touch of Evil. It was the building where spies watched Susan (Janet Leigh). The neighboring building where she was honeymooning with Mike Vargas (Charlton Heston), St. Mark's Hotel, is no longer standing.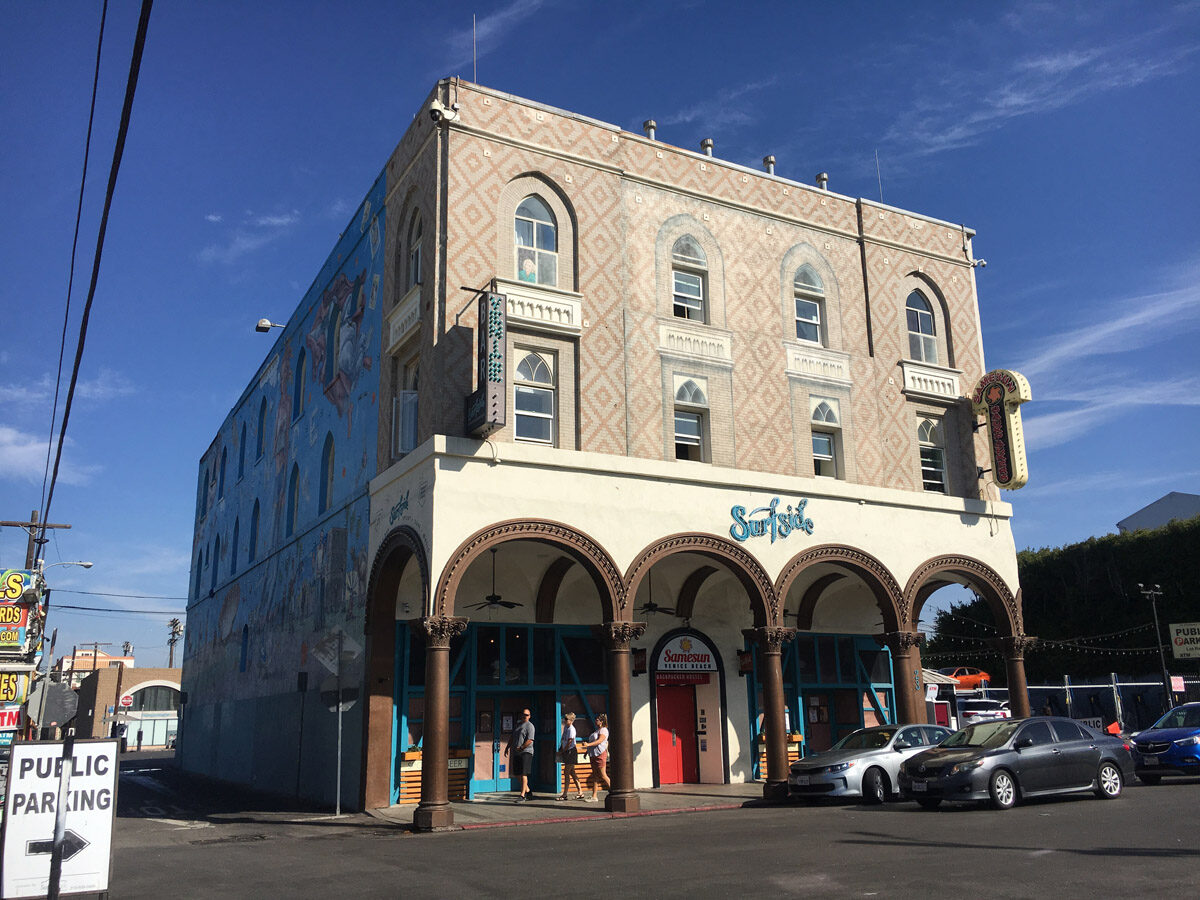 Other random sights around Venice Beach and Santa Monica: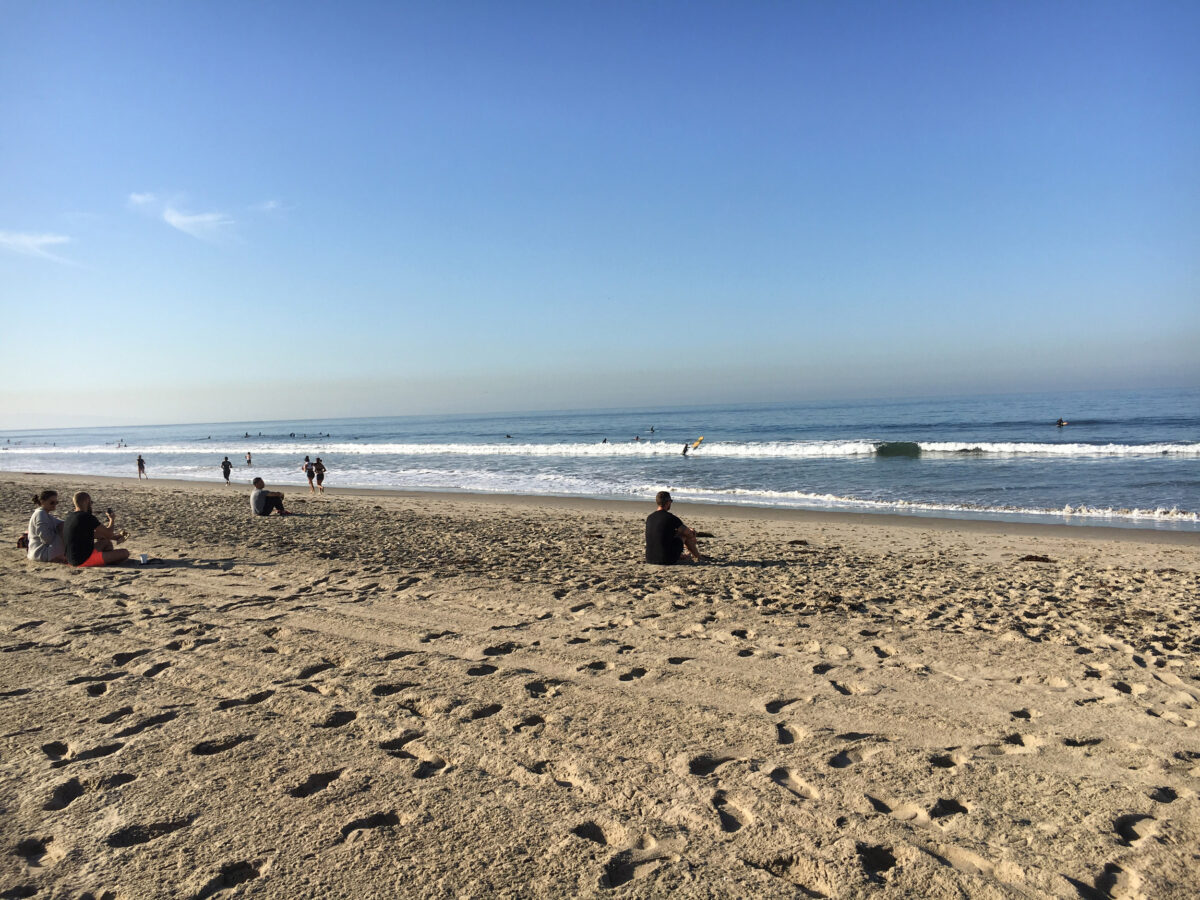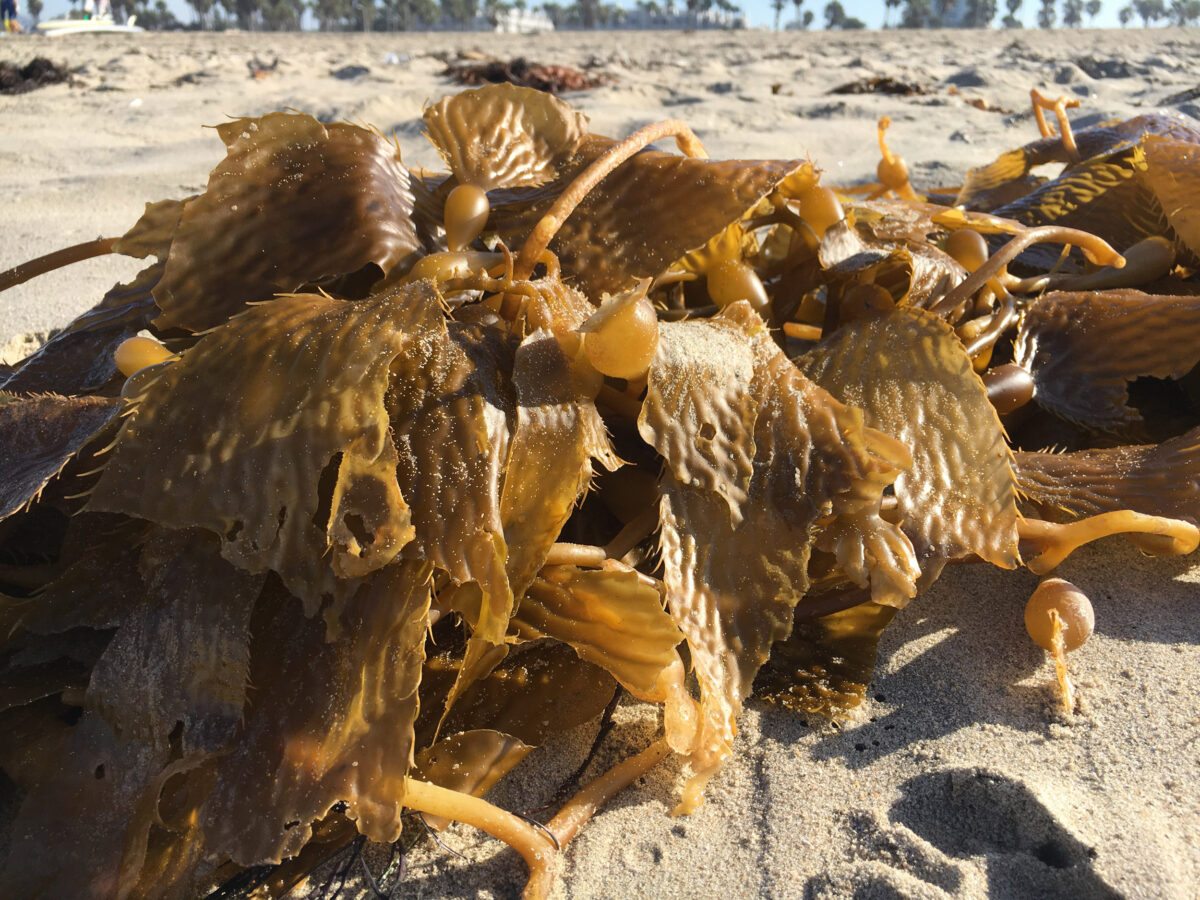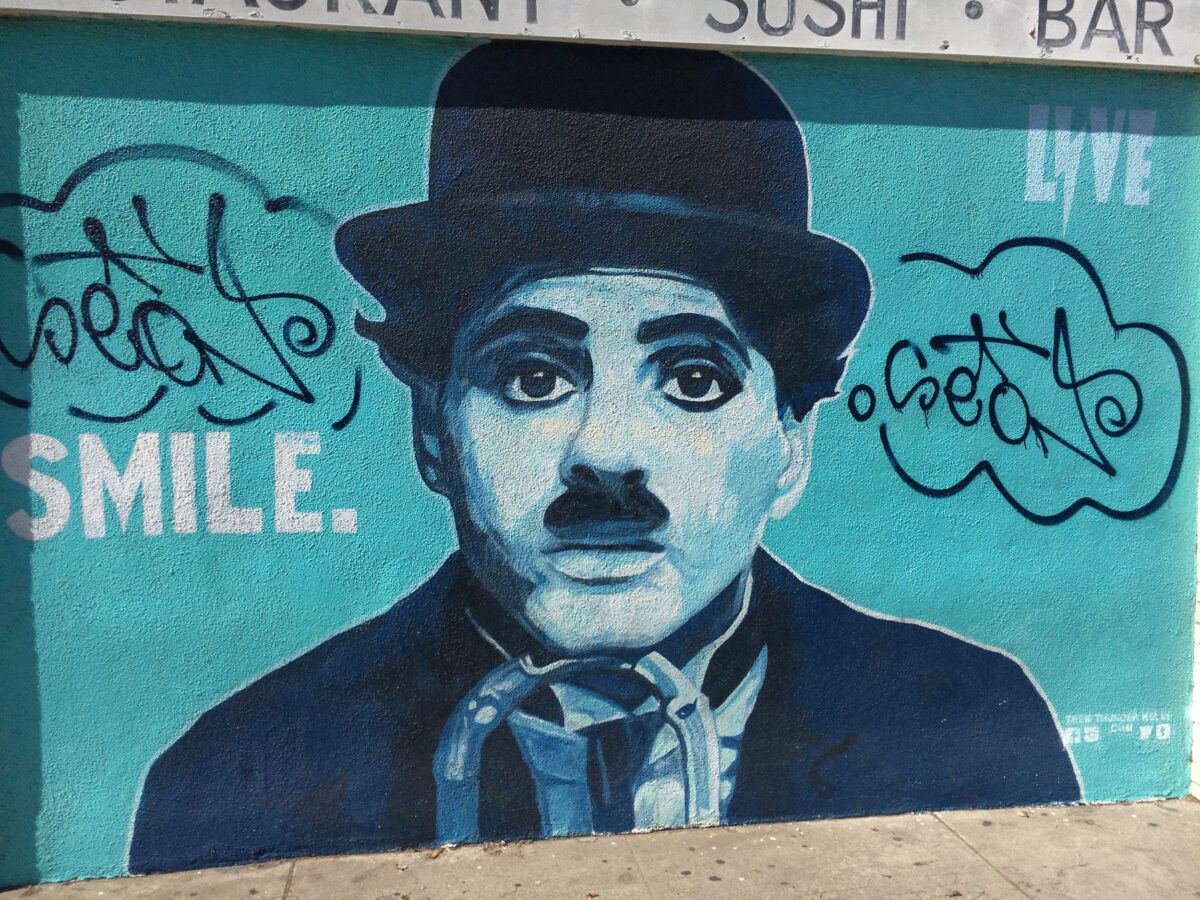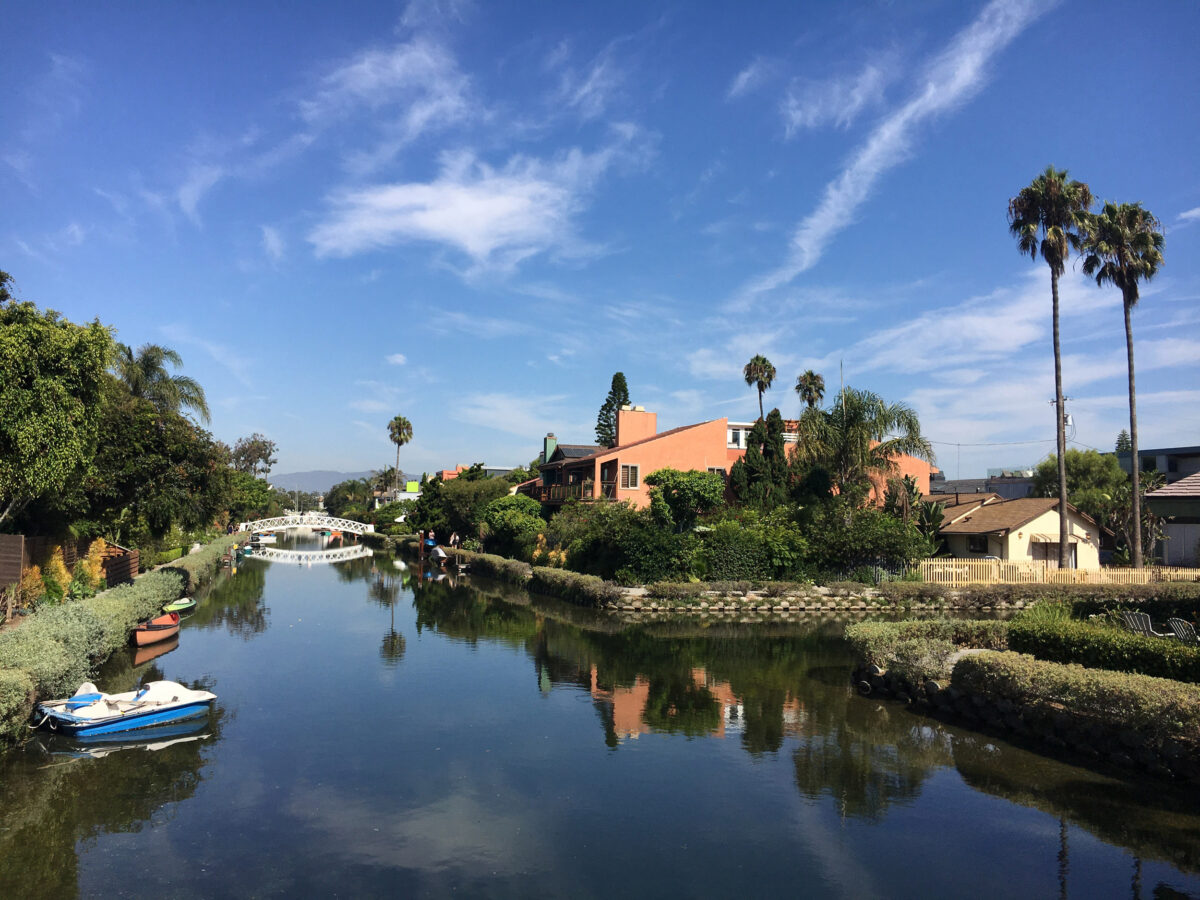 THE DUDE'S APARTMENT
The last movie location I saw before heading to LAX for my flight home was the apartment where the "Dude" Lebowski (Jeff Bridges) lives in The Big Lebowski. Actually, there's some dispute about which of the houses on this block it was: 606 or 608 Venezia Avenue in L.A.'s Venice neighborhood. Either way, it's a private home, so I kept my distance. I wonder if the current residents appreciate the history of where they live?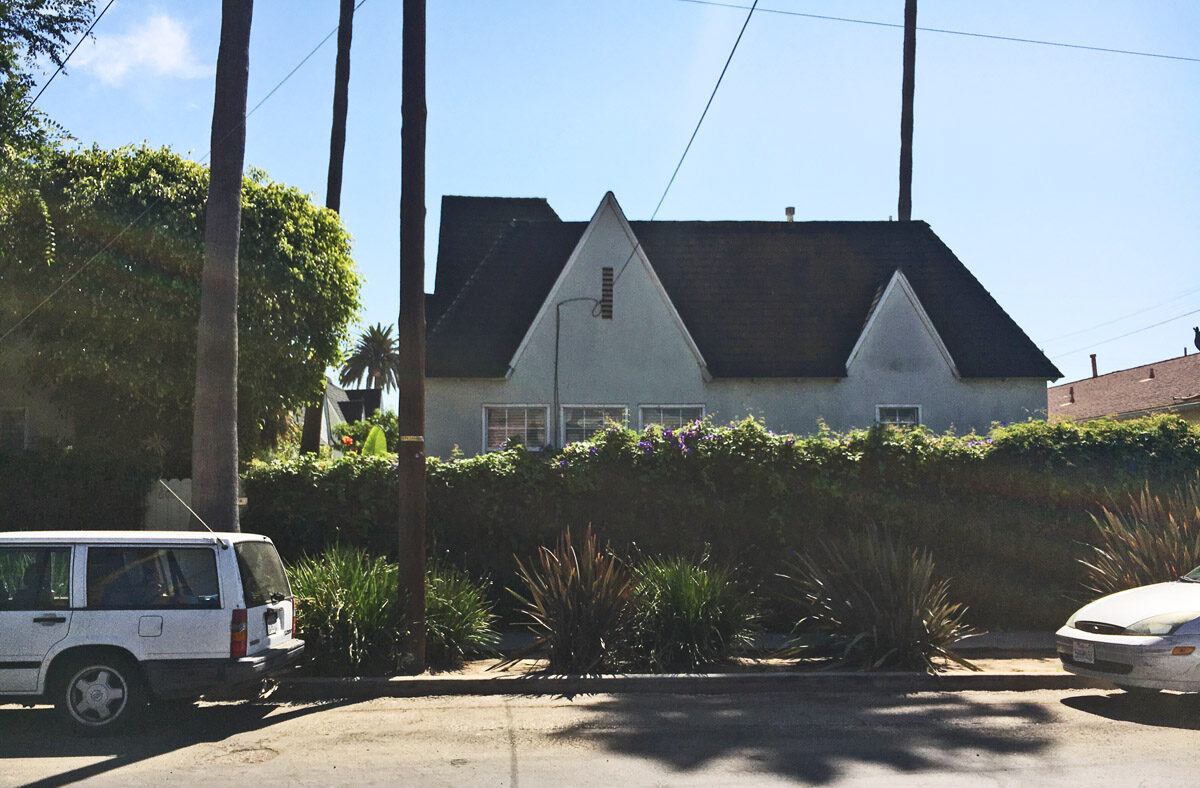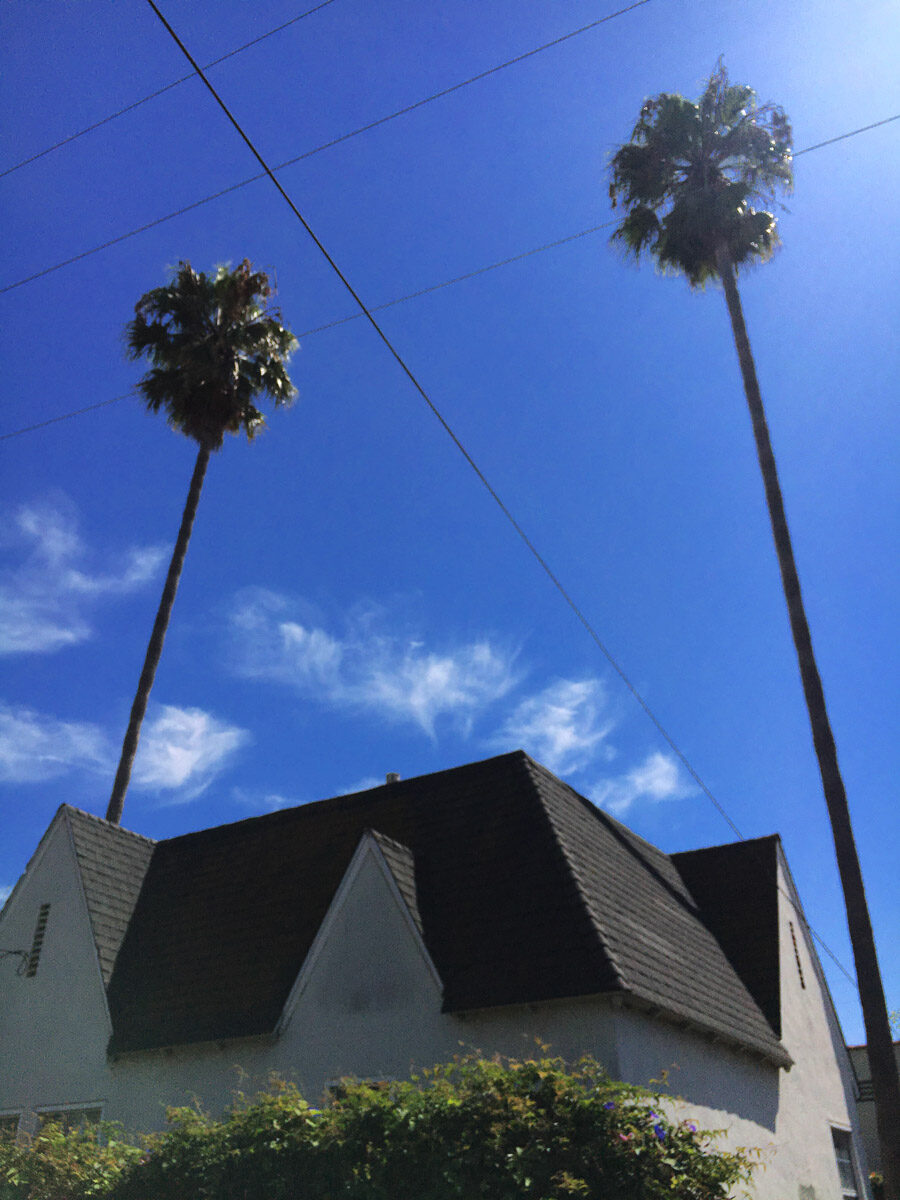 THE END.
See an INDEX for this series of blog posts.
In this part: The Firestone from Lost Highway / Echo Lake Park / Chili John's / Handy Market / Point Dume / Lankershim Arts Center / Burbank Water and Power / The Music Box Steps / Venice Beach and Santa Monica / The Dude's apartment
Photos by Robert Loerzel unless noted otherwise.