From the desk of Robert Loerzel
Chicago, a country town
Chicago probably isn't the first city that comes to mind when you think of country music. After all, Nashville calls itself the country music capital. And besides, isn't Chicago too far north — and too urban — to be a hotbed of twang?


Not so, argues local journalist and WBEZ contributor Mark Guarino, the author of Country and Midwestern: Chicago in the History of Country Music and the Folk Revival, out April 24 from the University of Chicago Press. …


This is a book I wish I'd written myself—except for the fact that I'm glad Mark put in the hard work of all that research! It's an outstanding exploration of this topic.


And you watch excerpts from my interview with Mark in this video, which focuses on the chapter about Uptown and the "hillbilly bars" that were common in the neighborhood back in the 1960s and '70s.


We showed the video at Carol's Pub when I was part of the Curious City/Chicago Brewseum event on the history of Uptown's bars. Thanks to WBEZ's Ascha Lee for editing the video—and thanks to photographer Bob Rehak for giving us permission to use his incredible pictures of Uptown from 1973 to 1977. You can see more of those photos in an extensive portfolio at his website. It's truly astonishing to see what Uptown was like in those days.


Mark has a bunch of events coming up to celebrate the release of Country & Midwestern. Of special note, the Chicago Humanities Festival and Sound Opinions are hosting an event at 7 p.m. Monday, May 8, at the Park West, featuring Mark in conversation with Greg Kot and Jim DeRogatis. The taping will be followed by a full show by Robbie Fulks and his band featuring songs from his new album. Tickets are available here.


Piping plovers are back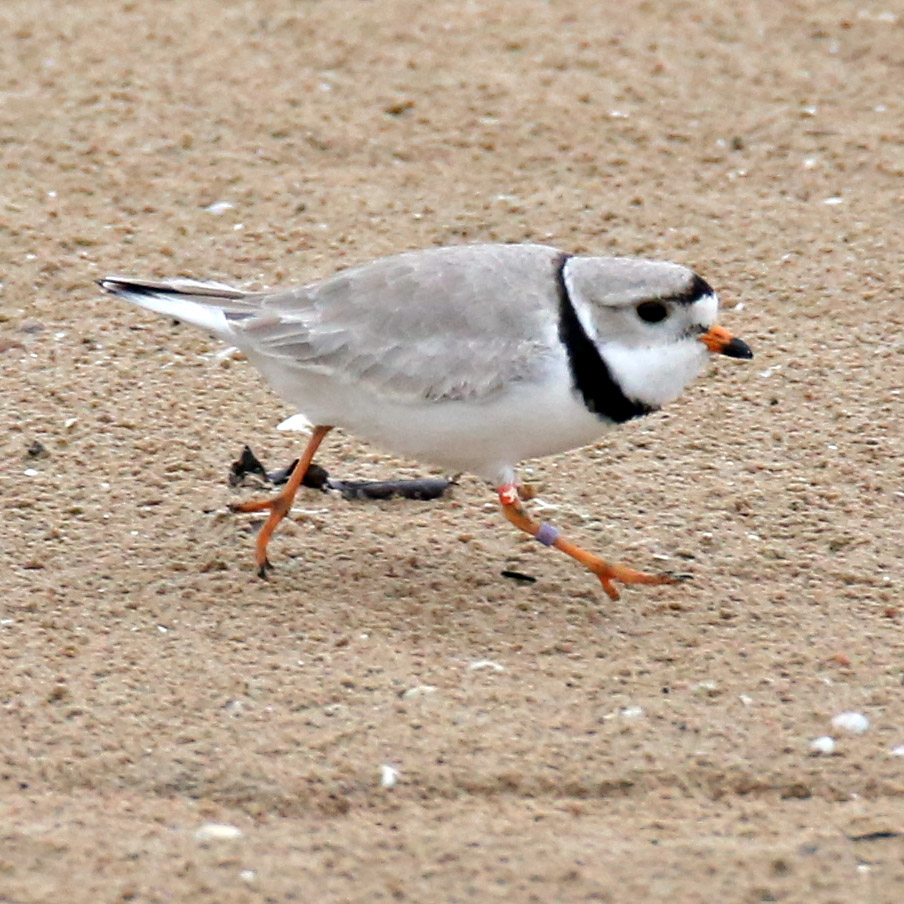 The big news about birds in Chicago this week was the return of the piping plovers to the Montrose Beach Dunes. The first to arrive was Imani, who hatched at the beach in 2021, a son of the famous Monty and Rose, a couple of tiny birds who were the subject of many news articles and even a pair of documentary films. They found fame and a legion of human admirers in 2019, when they became the piping plovers to raise a family in Chicago in almost 60 years. (Alas, Monty died last year, and Rose hasn't been seen here since 2020. The cycle of life goes on.)


When I visited Montrose on Wednesday morning, I saw workers putting up fencing to protect the area where piping plovers like Imani tend to hang out and nest. Meanwhile, over at the east end of the open beach area, two birders were looking through the fence—and they pointed out Imani to me. I snapped some pictures, using my 150 to 600 mm zoom lens. (When you see my pictures, you might think I was right next to these birds, but I was actually 50 feet or more away.)


Then came more news: A male piping plover without any ID bands on its legs showed up, followed by a female without bands. That increases the odds that we'll have a pair of these birds nesting and mating this summer at Montrose. (But which male will the female pair off with? The drama!) The Great Lakes population of piping plovers is considered endangered, with only about 250 summering in the region, so it's good news when more of them nest and hatch chicks.


I was back on Friday morning. By now, a larger area had been shut off to human interlopers—the entire dunes. As the signs explain, we're giving space to the piping plovers during their nesting season.
Walking on the pier and looking over into the restricted area, I spotted a plover walking across the sand. At the time, I didn't notice any ID bands on its legs, but when I looked at my photos later, I noticed that it did have bands. So that was Imani. He flew off, and then another piping plover—an unbanded one—came walking along the water's edge.


It's hard to tell apart male and female piping plovers, so I wasn't sure which one this was. The @ChicagoPiping Twitter account told me: "The brow-band on males go from eye to eye. Also, the demarcation between the orange and black on a male's bill is sharper. Those are your markers to distinguish between males and females."


If you plan to visit Montrose Beach and look for the piping plovers, my advice is to look in two places: Walk out onto the pier and look west toward the sand. And go to the fence on the east end of the open beach and look east. In both places, you'll probably run into other people who are looking. Don't be afraid to ask other people if they've seen the piping plovers.


On Friday morning, the birders were just as excited—or even more so—about seeing a California gull, a species that isn't seen often here. I probably wouldn't have spotted the California gull without help from Chris (a.k.a. @chicago_critter on Twitter).
Weerasethakul's homecoming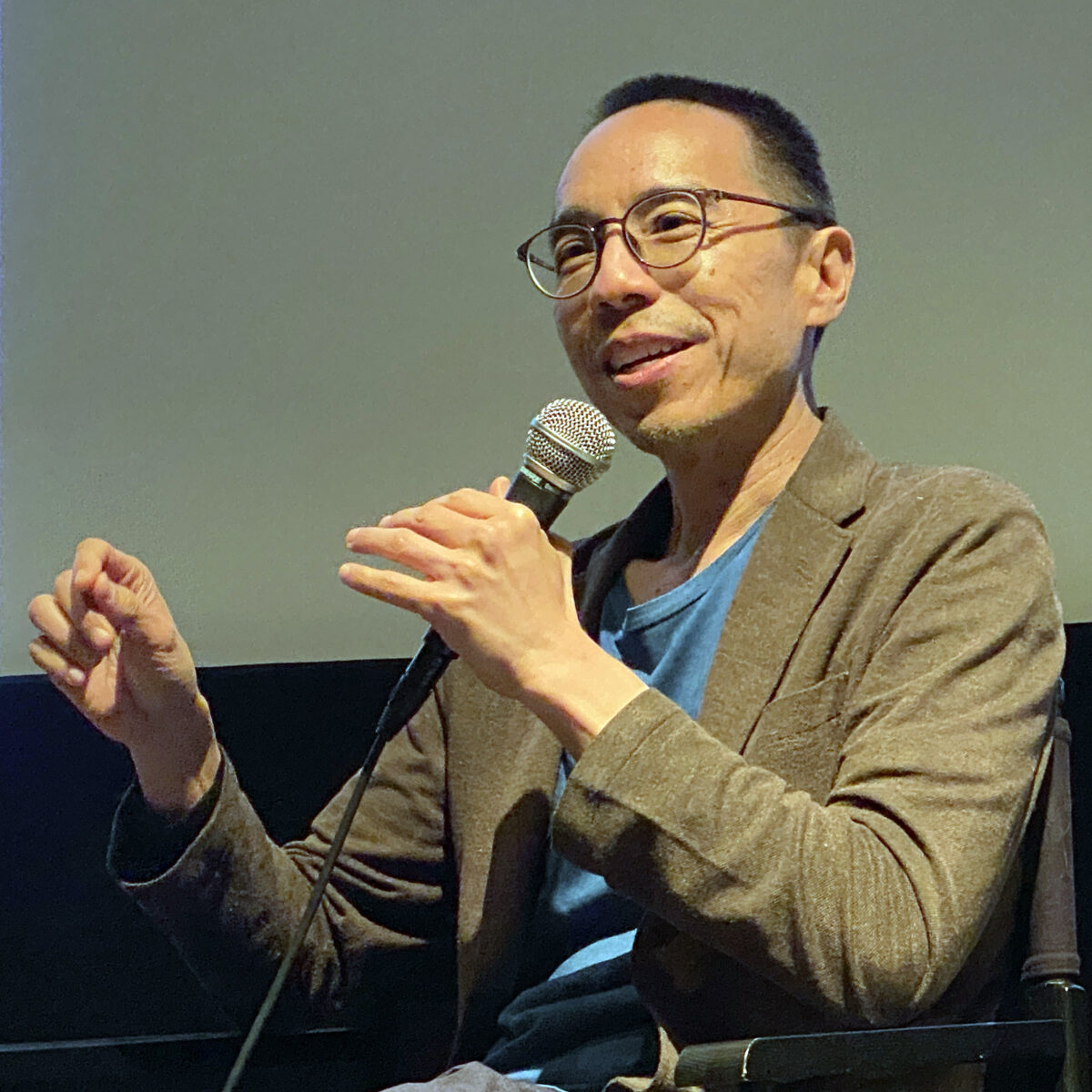 I've been watching the Thai director Apichatpong Weerasethakul's films since I caught Tropical Malady at the Chicago International Film Festival in 2004. His movies are mysterious and often mesmerizing, but I'm not surprised that some people find them confounding or dull. They are examples of what has been called "slow cinema." And they don't yield to easy explanations. In an age when many people (including me) obsessively try to crack the codes of puzzle movies, Weerasethakul's movies often seem to have no definitive answer—and that's part of what I admire about them so much. His most recent film, Memoria, was my favorite of 2021.


A fascinating fact about this director who's built his career in Thailand and won awards at Cannes: He's a 1998 MFA graduate of the School of the Art Institute of Chicago. Even though there's very little about his movies that feels reminiscent of Chicago itself, Weerasethakul may be the most respected and acclaimed filmmaker working today who learned the craft in Chicago.


And so, it was exciting to learn that he would be visiting Chicago this week and making four appearances at screening of his films. I caught two of them: on Monday at the Block Cinema in Evanston, where Tropical Malady was shown; and on Thursday at the Gene Siskel Film Center, where Memoria was shown.


My favorite moment in Monday's Q&A was when someone asked Weerasethakul whether he wants audience members to try understanding the meanings behind details in his films, or whether they should just "let these things wash past us." With a smile, Weerasethakul replied: "Oh, I don't care." That got a laugh.


But more than just being a humorous exchange, it encapsulated Weerasethakul's openness as an artist. And it reminded me of how I've grappled with the same question when thinking or writing about the films of David Lynch. On one hand, as a viewer, you have to think about how the pieces of a movie's puzzle fit together and what they mean. That's just how we watch moving pictures, and it's a big part of what makes it so fascinating to watch complex films with strange or contradictory parts. On the other hand, if you become too focused on trying to figure out one solution that will explain everything in a complex film by a director like Weerasethakul or Lynch, you'll just end up fooling yourself.


I asked a question on Monday: "I'm really curious about the time you spent in Chicago as a student. Can you just talk about what it was like coming to Chicago? And also like, did something about being in Chicago change the kind of filmmaker you became? What are the things that happened to you—things that you saw or learned—that shaped you as a filmmaker?"


He answered: "Yes. It was the first time to live outside Thailand. It was a different time. There was no internet, for one. So I'm still learning to use the word processor. So it's a really beautiful time of me learning English. And, yeah, there's not much choice, I mean. You either go to cinema, or you just read. So, it's really a focused time. And on the first day of class in the Art Institute, the teacher came with shorts and, you know, a headband. I was like, 'Whoa.' Because we are taught to respect … the image of teachers. And I met wonderful teachers, and I met the most beautiful experimental films—Maya Deren, Stan Brakhage, Bruce Baillie. It's really freedom. I feel like these signify freedom. And I think I am a shy person, an introvert. So, these experimental films are really for me, you know, being alone in a dark room, it's really fitting. So, I was really happy. It's like someone who's really hungry, so I eat a lot. You know, I watch like two films a day. And I worked in the Film Center. Back then it was in the museum, behind the museum. So yeah, a very meaningful time."


Watching Tropical Malady for the first time since 2004, I was struck by how much humor the film had during its first half—and by how immersive the second half was.


I was more intimately familiar with Memoria, which I'd already seen three times before Thursday's screening. I found it just as engaging as ever, and it was delightful to hear Melika Bass, an associate professor at the School of the Art Institute, talking with Weerasethakul.


He recalled giving his star, Tilda Swinton, this direction about her character: "Hey, you are not real. Actually, you are cinema." A producer heard this and asked him what he meant. Weerasethakul recalled explaining (or attempting to explain) his statement: "Well, she's collecting images and sound. That's it. It is in the process—for us—to go through this mystery tour."


He also talked about naming her Jessica, after the lead character in director Jacques Tourneur's 1943 film I Walked With a Zombie, which he called "one of my favorite films." (I happen to have a framed lobby card for that movie hanging in my living room.) He was particular struck by an image from that film of the woman sleepwalking. Or as he put it, walking toward the sea with "almost no spirit" as she is "finding her own spirit." And he envisioned Swinton's character in Memoria in a similar way.


If you're looking for an explanation of Memoria, I don't know how much that will help. But it's helping me to continue reflect on the film and its strange power.


Memoria isn't currently available via streaming, and it's not clear when it will be. When it showed at Cannes, the director announced his unusual plans for its release: "The film will not ever be released on streaming or even be available via blu-ray. Instead, in the weeks, months, and years to come, Memoria will be travelling around the country, almost as a museum piece. The idea is to frame Memoria as a kind of never-ending, moving-image art exhibit." However, a Blu-ray of the film was released, after all.
From the desk of Robert Loerzel